Welcome to Bond University
Looking for admission in Bond University?. AbroStudy will help you. Tuition fees in Bond University and accommodation of foreign students in Australian universities. How to get admission in Bond University ? Bond University ranking.
Bond University
Information about Bond University
On May 15, 1989, Bond University welcomed its first cohort of 322 students at its brand new, state-of-the-art campus on Queensland's Gold Coast. Modelled on the traditions of the world's most elite educational institutions, the vision for Australia's first private, not-for-profit university was to provide an exclusive educational experience of the highest international standards, under the tutelage of the country's leading academics.
Bond University is set on a 50 hectare campus at Robina on Queensland's Gold Coast.
Created in the traditions of the world's leading private universities, a series of grand sandstone faculty buildings line a landscaped promenade leading down to the tranquil man-made lake.
All lecture theatres, case study rooms and tutorial rooms are in the University Centre building, and there are  several student restaurants, cafes and bars circling the picturesque lake. On-campus accommodation is within easy walking distance of all university faculties making it convenient for students.
The study facilities at Bond are world-class. Incorporating high-tech lecture theatres, the latest broadband and Wi-Fi computer connections, and libraries that rank among Australia's best.
Complementing these academic features, you'll find a comprehensive selection of recreational and social outlets that encourage interaction between students outside the classroom.
Bachelor of Actuarial Science
Bachelor of Actuarial Science (Honours)
Bachelor of Actuarial Science/Bachelor of Laws
Bachelor of Architectural Studies
Bachelor of Arts
Bachelor of Arts (English as an International Language)
Bachelor of Arts/Bachelor of Laws
Bachelor of Biomedical Science
Bachelor of Biomedical Science and Master of Nutrition and Dietetic Practice
Bachelor of Biomedical Science/Bachelor of Laws
Bachelor of Business
Bachelor of Business (3 Year Program)
Bachelor of Business Law
Bachelor of Business/Bachelor of Commerce
Bachelor of Business/Bachelor of Laws
Bachelor of Business/Bachelor of Social Science
Bachelor of Commerce
Bachelor of Commerce (3 Year Program)
Bachelor of Commerce/Bachelor of Laws
Bachelor of Communication
Bachelor of Communication (Business)
Bachelor of Communication (Business)/Bachelor of Laws
Bachelor of Communication/Bachelor of Laws
Bachelor of Construction Management and Quantity Surveying
Bachelor of Creative Arts
Bachelor of Exercise and Sports Science
Bachelor of Exercise and Sports Science and Doctor of Physiotherapy
Bachelor of Exercise and Sports Science and Master of Nutrition and Dietetic Practice
Bachelor of Film and Television
Bachelor of Film and Television (3 Year Program)
Bachelor of Global Studies (Sustainability)
Bachelor of Health Sciences
Bachelor of Health Sciences (Honours)
Bachelor of Health Sciences and Master of Nutrition and Dietetic Practice
Bachelor of Health Sciences and Master of Occupational Therapy
Bachelor of Interactive Media and Design
Bachelor of International Hotel and Tourism Management
Bachelor of International Relations
Bachelor of International Relations (3 Year Program)
Bachelor of International Relations/Bachelor of Business
Bachelor of International Relations/Bachelor of Laws
Bachelor of Journalism
Bachelor of Journalism/Bachelor of Laws
Bachelor of Jurisprudence
Bachelor of Laws
Bachelor of Medical Studies (Medical Program^)
Bachelor of Medicine / Bachelor of Surgery
Bachelor of Property
Bachelor of Psychological Science
Bachelor of Psychological Science (Honours)
Bachelor of Psychological Science/Bachelor of Laws
Bachelor of Social Science
Bachelor of Sports Management
Bachelor of Sustainable Environments and Planning
Bachelor of Biomedical Science and Master of Nutrition and Dietetic Practice
Bachelor of Exercise and Sports Science and Doctor of Physiotherapy
Bachelor of Exercise and Sports Science and Master of Nutrition and Dietetic Practice
Bachelor of Health Sciences and Master of Nutrition and Dietetic Practice
Bachelor of Health Sciences and Master of Occupational Therapy
Bond University – BBT Global Leadership MBA
Doctor of Legal Science (Research)
Doctor of Medicine (Medical Program^)
Doctor of Philosophy
Doctor of Physiotherapy
Graduate Certificate in Building Surveying
Graduate Certificate in Clinical Education
Graduate Certificate in Construction Practice
Graduate Certificate in Criminology
Graduate Certificate in Legal Education
Graduate Certificate in Project Management
Graduate Certificate in Retrieval Medicine
Graduate Certificate in Sports Science
Graduate Certificate in TESOL
Graduate Certificate in TESOL (Online)
Graduate Certificate of Business
Graduate Certificate of Business Administration
Graduate Certificate of Nutrition
Graduate Certificate of Sustainable Environments and Planning
Graduate Certificate of Valuation and Property Development
Graduate Diploma in Building Surveying
Graduate Diploma in Clinical Education
Graduate Diploma in Construction Practice
Graduate Diploma in Legal Practice
Graduate Diploma in Legal Practice (ONLINE)
Graduate Diploma in Project Management
Graduate Diploma in Retrieval Medicine
Graduate Diploma in Sports Science
Graduate Diploma of Nutrition
Graduate Diploma of Psychological Science
Graduate Diploma of Sustainable Environments and Planning
Graduate Diploma of Valuation and Property Development
Juris Doctor
Master of Accounting
Master of Accounting (Professional)
Master of Accounting/Master of Business Administration
Master of Actuarial Practice
Master of Actuarial Science
Master of Actuarial Science (Professional)
Master of Actuarial Science (Specialisation)
Master of Advertising
Master of Architecture
Master of Architecture/Master of Project Management
Master of Arts (by Research)
Master of Arts (Coursework)
Master of Arts (TESOL)
Master of Arts (TESOL) (online)
Master of Building Surveying
Master of Business
Master of Business (Professional)
Master of Business Administration
Master of Business Administration (Executive)
Master of Business Administration (Professional)
Master of Business Administration (Specialisation)
Master of Business Administration/Master of Project Management
Master of Clinical Education
Master of Communication
Master of Communication (Professional)
Master of Communication/Master of Project Management
Master of Construction Practice
Master of Construction Practice (Professional)
Master of Construction Practice/Master of Project Management
Master of Criminology
Master of Criminology (Professional)
Master of Criminology/Master of Project Management
Master of Finance
Master of Finance (Professional)
Master of Finance/Master of Business Administration
Master of Financial Management
Master of Financial Management (Professional)
Master of International Relations
Master of International Relations (Professional)
Master of International Relations/Master of Project Management
Master of Laws
Master of Laws (by Research)
Master of Legal Administration
Master of Medical Laboratory Science
Master of Medical Laboratory Science (Professional)
Master of Nutrition and Dietetic Practice
Master of Occupational Therapy
Master of Philosophy
Master of Project Management
Master of Project Management (Professional)
Master of Psychology (Clinical)
Master of Psychology (Forensic)
Master of Retrieval Medicine
Master of Science by Research (Health Sciences)
Master of Sports Management
Master of Sports Management/Master of Project Management
Master of Sports Science
Master of Sustainable Environments and Planning
Master of Sustainable Environments and Planning (Professional)
Master of Sustainable Environments and Planning/Master of Project Management
Master of Valuation and Property Development
Master of Valuation and Property Development (Professional)
Master of Valuation and Property Development/Master of Project Management
Admission procedure into Bond University
---
To apply to study at Bond University
Read through our Application Tips.
Complete an online Application Form, accompanied by the required documentation. You can apply for scholarships and subject credits relating to previous studies (also known as Advanced Standing) within the application form.
You will receive an email from Bond University to confirm that your application has been successfully submitted.
Your Manager for Schools & Community will contact you to arrange an interview (Australian students only)
Genuine Temporary Entrant Instructions for Agents
Send documents for admission to Bond University
Not available at this moment. If you are university or educational consultant of Bond University please look this information
Educatinal consultants for admission and educaion in Bond University
AbroStudy doesn't know any Verified and Trusted Educational consultants of this university. Are you education consultant of this univeristy? Check this page
Presentation Video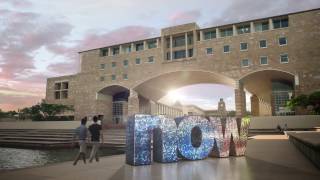 Leave Your Review
SQL requests:81. Generation time:0.150 sec. Memory consumption:13.12 mb