Welcome to Laurentian University
Looking for admission in Laurentian University?. AbroStudy will help you. Tuition fees in Laurentian University and accommodation of foreign students in Canadian universities. How to get admission in Laurentian University ? Laurentian University ranking.
Laurentian University
Information about Laurentian University
President's Welcome
Welcome Aanii Bonjour
Today more than ever, students from across Ontario and around the world are choosing Laurentian University as they discover more reasons to build a future here.
Our purpose is to help students become agents of change. We want to stimulate you to ask new questions. We want you to challenge what we know. We want to empower you to create innovative solutions for future local and global issues.
We have the best post-graduation employment rate in Ontario: 95% of our graduates find jobs within six months of graduating, and 97% of them are gainfully employed two years following completion of their studies. We have been number one in that category for the last four years.
We offer one of the best student-faculty ratios among Canadian universities. Small classes mean that faculty know our students by name.
We offer a bilingual learning environment, with more than 175 undergraduate and graduate programs and 800 course sections offered in French.
We have flexible undergraduate degree options with specializations, majors and minors in a range of disciplines, so you can pursue an education tailored for you.
You will find that we offer a comprehensive approach to Indigenous education.
We are Canada's go-to university for mineral exploration and mining. Students from our Bharti School of Engineering are champions at NASA's Lunabotics Competition, the Canada Mining Games, the Ontario Engineering Competition and the Canadian Engineering Competition. We rank #1 in Canada in terms of research funding in Economic Geology, Applied Geophysics and Rock Mechanics.
Since 2005, we have opened new schools of Medicine and Architecture, in each case a first in Canada in over 40 years.
We have an impressive research track record, having secured more than $200 million in research income in the past decade.
Our students benefit from generous financial aid and scholarship programs which dramatically lower the costs they face to go to university.
And don't forget our beautiful 765-acre campus located on the traditional territory of the Anishinaabe peoples of Atikameksheng First Nation. Students enjoy an incomparable natural environment, surrounded by five of Sudbury's 330 freshwater lakes, a mixed boreal forest and breathtaking nature trails. All this in the heart of the city, 10 minutes from the city's downtown core.
Every year there are even more reasons to choose a future that begins at Laurentian. We hope to see you on campus when you will discover for yourself that it really is all here.
Did you know?
In November 1960 the Board of Governors and Senate adopted blue and gold as the Laurentian team colours, rejecting the student preference for copper-red and nickel-grey, a more regionally appropriate but less eye-appealing choice.
In the early 1960s Laurentian students were expected to attend class in proper attire at all times. Coats and ties were required, while windbreakers and open shirts were banned. Infringements of the rules were to be reported to the Dean, though departmental heads often refused to do so because such actions adversely affected student-professor relations. During convocation, instructions for the graduates were printed in the local newspaper. Men were instructed to wear dark suits, ladies light coloured dresses and shoes.
In March 1966, on the urging of Fr. Roger Leclaire, sj, professor of physics and astronomy, Laurentian entered into an agreement with the U.S. National Aeronautics and Space Administration to host a tracking station which, over the next three years, participated in NASA's GEOS-A and GEOS-B satellite projects. Leclaire also spearheaded efforts that resulted in the establishment of a temporary planetarium on campus in the autumn of 1967. Two years later the university constructed a permanent facility, the Doran Planetarium named after W.J.Doran, president of Northern Breweries, who assisted the project financially. On the basis of these achievements, in 1967 Laurentian created the Institute of Astronomy, its first research centre.
In 1968, the Laurentian Board of Governors and Senate approved a bilingual Bachelor of Arts degree program.  Students were required to take a minimum of six full university courses in the second language, either English or French, and pass both a comprehensive oral and written examination in English and French prior to graduation.  The first students to receive the degree graduated in June 1970.
Sports Administration, an innovative program developed at Laurentian that combined studies in physical education and commerce, began operations in the autumn of 1972.
The first woman to be appointed to a senior administrative position at Laurentian was Dr. Gamila Morcos, professor of French, who became Dean of Humanities in July 1975.
Although an alumni association had been created in the mid-1960s, it became dormant later in the decade.  In 1974 the Laurentian University Alumni Association was revived and reorganized with chapters in Toronto, Ottawa and Sudbury, its first major event being Homecoming that fall.
1986 was a notable year with respect to teaching and research at Laurentian, with the creation of the Laurentian University Teaching Excellence Award, the Laurentian University Research Excellence Award, and the Laurentian University Research Fund.
The Students General Association first approved the establishment of a student radio station in 1984, but CFLR, cable106.7, did not begin broadcasting until two years later. Run by thirty-five Laurentian student volunteers, it billed itself as 'alternative radio,' then meaning no Madonna or Bruce Springsteen.
Laurentian's first Native Awareness Week featuring a series of cultural activities, guest speakers and a pow-wow, took place in October 1995.
In 1996, twenty-two year old legally blind Aaron Marsaw, a fourth year philosophy and political science major raised and educated in Sudbury, was awarded Laurentian University's only Rhodes Scholarship to Oxford University.
Actuarial Science
Ancient Studies
Anthropology
Archaeology
Architectural Studies
Behavioural Neuroscience
Biochemistry
Biology
Biomedical Biology
Biomedical Physics
Business Administration (BBA)
Chemical Engineering
Chemistry
Classical Studies
Commerce (H.B.Com.)
Commerce (online H.B.Com.)
Communication Studies
Computer Science
Criminology
Earth Sciences
Ecology
Economics
Education
Engineering
English – Literature and Rhetoric
Environmental Geoscience
Environmental Science
Environmental Studies
Ethics
Fine Arts
Forensic Identification
Forensic Science
Geography
Gerontology
Health Promotion
History
Human Kinetics
Indigenous Social Work
Indigenous Studies
Kinesiology
Labour Studies
Law and Justice
Liberal Science
Mathematics
Mechanical Engineering
Midwifery
Mining Engineering
Modern Languages
Motion Picture Arts
Music
Nursing
Outdoor Adventure Leadership
Philosophy
Physics
Political Science
Psychology
Radiation Therapy
Religious Studies
Restoration Biology
Social Work
Sociology
Sport and Physical Education
Sport Psychology
Sports Administration
Theatre Arts
Women's, Gender, and Sexuality Studies
Admission procedure into Laurentian University
---
Language Requirements
For admission to a degree program, a student must meet one of the language requirements listed below in addition to the academic requirements:
Test of English as a Foreign Language (TOEFL) (minimum score: 230 computer-based, 570 paper-based, 88 Internet-based)
International English Language Testing System (IELTS – Academic)(minimum score: 6.5)
Michigan English Language Assessment Battery (MELAB) (minimum score: 80)
Canadian Academic English Language (CAEL) Assessment Test (minimum score: 70, with 60 in writing proficiency)
Cambridge English Proficiency (minimum result: C)
Pearson Test of Academic English (PTE) (minimum score: 60)
Three years of full time senior-level studies in an English-language secondary school or post-secondary institution (official documents required) (evaluated on an individual basis; at the Admissions Committee's discretion)
Laurentian EAP Level 3 exam with a score of 70% or higher
To be admitted to a program offered in French or a bilingual program, a student must meet one of the following criteria:
Three years of full-time study in a high school or post-secondary institution where French is the language of instruction (documentation must be provided by the student)
A minimum grade of B-2 (intermediate-advanced) on the Test de connaissance du français (TCF), version for prospective students
A minimum score of 14/20 (B2) at the written component of the Test d'évaluation du français (TEF)
A minimum score of 750 (out of 990) on the Test du français international (TFI)
Send documents for admission to Laurentian University
Not available at this moment. If you are university or educational consultant of Laurentian University please look this information
Educatinal consultants for admission and educaion in Laurentian University
AbroStudy doesn't know any Verified and Trusted Educational consultants of this university. Are you education consultant of this univeristy? Check this page
Presentation Video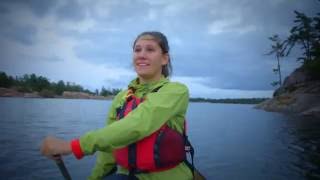 Photo Gallery
Leave Your Review
SQL requests:87. Generation time:0.914 sec. Memory consumption:13.16 mb