contact details
Beijing city Chaoyang District North Third Ring Road 15, China
Welcome to Beijing University of Chemical Technology
Looking for admission in Beijing University of Chemical Technology?. AbroStudy will help you. Tuition fees in Beijing University of Chemical Technology and accommodation of foreign students in Chinese universities. How to get admission in Beijing University of Chemical Technology ? Beijing University of Chemical Technology ranking.
Beijing University of Chemical Technology
Information about Beijing University of Chemical Technology
Founded in 1958 and formerly known as Beijing Institute of Chemical Technology, Beijing University of Chemical Technology has become a nationally recognized multidisciplinary university directly under the Ministry of Education. In the last decade alone, BUCT has made considerable strides in the core fields of science and technology as well as integrating the academic disciplines of management, economics, law, the liberal arts, education and medicine to its curriculum and comprehensive outlook. Now, BUCT has its roots firmly planted on the national stage, becoming a key contributor in both the national '211 Project' and the '985 Advantage Subject Innovation Platform,' while keeping to the original goal of pursuing advanced scientific research and the development of high technology. With its mission to become internationally well-renown, BUCT continues to carve its own unique reputation as a university dedicated to cutting-edge innovativeness and the cultivation of students of all disciplines within an ever changing global environment.
BUCT has 2,275 staff and faculty members, including 700 faculty members with the title of professor or associate professor, including six academicians of the Chinese Academy of Sciences and the Chinese Academy of Engineering. Currently, the student body of the university is 27,000 with 14,800 pursuing their undergraduate studies while 6,000 students have been enrolled in doctoral and master degree programs. BUCT is proud to note that more than 450 international students are pursuing their studies here, adding to an increasingly diverse and thriving student community. Since the founding of the university, BUCT has trained nearly 100,000 talented individuals who have contributed to the growth of the country.
BUCT consists of 12 colleges, offering five post doctoral fellowships, more than 30 different doctoral programs, over 90 different master degree programs and 43 undergraduate majors. BUCT occupies an area of 740, 000 square meters with a total building area of nearly 600,000 square meters. The university possesses modern libraries, teaching facilities, sports fields, student activity centers and state-of-the art laboratories for teaching and conducting scientific research. BUCT has also established a first rate careers guidance service with the university, ranking first nationwide, in terms of initial graduate employment rate.
The university has established two state level key laboratories, two state-level laboratories, one national engineering laboratory, six provincial and ministry-level key laboratories, one school-level key laboratory, one state-level research institute for engineering technology, nine provincial and ministry level research centers for engineering technology, six school-level cross-discipline research centers, twenty-two school-level research centers, three school-level research bases, 25 school-level institutes and nearly 100 teaching and research laboratories.
College of Life Science and Technology
College of Mechanical and Electrical Engineering
College of Material Science and Engineering
College of Humanities and Law
College of Science
College of Economics and Management
College of Information Science and Technology
College of Chemical Engineering
Admission procedure into Beijing University of Chemical Technology
---
Step
1. The application form. Visit website to register and complete the Chinese Government Scholarship Application Form (in Chinese or English; Provide two copies, one original and one photocopy); (BUCT Agency No. is 10010)(Chose type B)
2. Two letters of reference from scholars with associate professor or higher positions (in Chinese or English, with reference' signatures; Provide two copies, one original and one photocopy);
3. A statement of Purpose (written in Chinese or English with signature);
4. The Original Transcript and Diploma of the highest Degree (in Chinese or English with notarization). A notarized copy of the translated version (in Chinese or English) should be submitted if the original Diploma is in non-English or Chinese; Provide two copies, one original and one photocopy. The details are as follows:
1) Applicants for master's program should provide the following: original transcript of the undergraduate study and original undergraduate diploma and degree (with notarization if a copy);
2) Applicants for doctoral program should provide the following: original transcript of the master study and original master diploma and degree (with notarization if a copy);and abstract of the Master thesis;
3) Applicants who will graduate in 2017 should provide study certificate from the university. When admitted, applicants should submit the original diploma and degree or notarized copy upon enrollment. The admission will be revoked if otherwise. Applicants who are working to provide the work certificate.
5. HSK Score report or other Chinese language certificates (if any);
6. Originals or copies of academic publication, patent, and other academic achievements;
7. Two passport-size photos with your name written on the back;
8. One copy of your valid passport
9. Photocopy of Foreigner Physical Examination Form(Provide two copies and you keep the original one.), which is issued by Chinese Quarantine Authority and only for those who plan to study in China for longer than six months. Applicants must fill out the form in English and complete all the items listed on the Foreigner Physical Examination Form. The form is invalid should there be incomplete records or without the signature of the attending physician, the official stamp of the hospital, or a sealed photograph of the applicants. The medical examination results are valid for 6 months, thus, applicants should carefully schedule the time for the medical examination.
Notes: All application materials and the fee will not be returned despite applicants' admission status.
Admission and Notification:
BUCT will organize internal experts to review application materials and report to the Chinese Government Scholarships Council for approval. After that, the BUCT will send the Admission Notification letter and Visa Application Form (JW201) to successful applicants.
Notice: All accepted applicants must pay the application fee in the amount of 500 RMB upon their arrival for registration and enrollment.
Send documents for admission to Beijing University of Chemical Technology
Not available at this moment. If you are university or educational consultant of Beijing University of Chemical Technology please look this information
Educatinal consultants for admission and educaion in Beijing University of Chemical Technology
AbroStudy doesn't know any Verified and Trusted Educational consultants of this university. Are you education consultant of this univeristy? Check this page
Presentation Video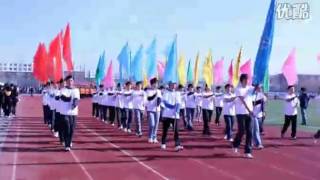 Leave Your Review
SQL requests:81. Generation time:0.161 sec. Memory consumption:13.12 mb