contact details
Jiangsu Sheng, Suzhou Shi, Gusu Qu, YuanQu HuXi, China
Welcome to Soochow University
Looking for admission in Soochow University?. AbroStudy will help you. Tuition fees in Soochow University and accommodation of foreign students in Chinese universities. How to get admission in Soochow University ? Soochow University ranking.
Soochow University
Information about Soochow University
Soochow University is located in the ancient town of Suzhou, also called "Paradise on Earth". The university is part of the national "211 Project" and is a "2011 Plan" university. It is also one of the Jiangsu provincial key comprehensive universities. It has grown from the former Soochow University founded in 1900. It now has three major campuses: main campus, Dushu Lake Campus, and the Yangcheng Lake Campus, covering an area of 2,705,000 square meters with a total building area more than 182 million square meters. The university facilitates strong research with materials in almost every area including nearly 4 million books, over 30 million Chinese and foreign periodicals, and more than 1.1 million Chinese and foreign e-books, and 82 Chinese and foreign language databases. Soochow University currently has 26 post-doctoral programs, 24 main discipline doctoral programs, including 167 doctoral programs with different areas of emphasis, one professional doctoral program, 47 main discipline master's programs, including 244 master's degrees with different areas of emphasis, 21 professional master's programs, and 124 undergraduate programs. Today, Soochow University has developed into a comprehensive university with 12 major disciplines: philosophy, economics, law, education, literature, history, science, engineering, agriculture, medicine, management science, and art. It has a variety of programs and a strong foundation for students to get the education they need in almost any area. Soochow University has achieved clear results and has received a very positive reputation both at home and abroad.
Soochow University grows from the former Soochow University founded in 1900. Since 1879, the American Christian Supervisory Board has established the Buffington Institute, the Kung Hang School in Suzhou, and the Anglo-Chinese College in Shanghai. In 1900, the three schools were combined as a university, based on the Kung Hang School and located in the original place of the Buffington Institute. In December of 1900, the SMC constitution was approved, and Mr. Lin Yuezhi (the founder of The Globe) was announced as Chairman of the board, while Mr. Sun Lewen the President. Early twentieth century China's first private university – Soochow University, was born. Since then, Soochow University, the first private university in early 20th century of China was established.
Being founded by Americans, the first 26 years of Soochow University's history was managed by three American presidents: Sun Lewen, Ge Dalai and Wen Naishi. During this period, the funding for the school was mainly from donations and tuition fees. Teaching buildings like Lin Hall, Sun Hall, Ge Hall, dormitories for faculty and students and other facilities were built successively, and thus the university became full-scale. In terms of academic development, the university covered the areas of arts, science, medicine, theology and law (the school was in Kunshan Road, Shanghai). Besides, there were 4 attached middle schools, 23 attached primary schools, the Huihan Primary School, the Wu Dialect School and many more forming the complete Soochow University education system.
In addition to the outstanding performance in research, the university has also fostered numerous professionals for society. Soochow University adheres to the slogan of "Unto a Full Grown Man". During the May 4th Movement, the students organized the Student Union and many other student organizations, where students took part in all kinds of academic research, debates, and sports activities. The efforts of the three former presidents have built a solid foundation to the future development of the university.
In 1952, after the national adjustment of university departments, Soochow University, the Southern Jiangsu Culture and Education College and Jiangnan University merged into the Southern Normal College, later known as Jiangsu Normal College, located in the original place of Soochow University. In 1982, it was approved as Soochow University by the State Council. In 1995, Suzhou Sericulture College joined the university. In 1997, the Suzhou Silk Institute became part of the university. Today, it has developed into a well-known comprehensive university with programs in the areas of arts, science, engineering, agriculture and many others. All disciplines have coordinated well, and have grown to a considerable scale. Because of the university's strong foundation and efforts to always improve, Soochow University has enjoyed its strong reputation both at home and abroad. In 1996, the university was approved as a national "211 Project" university.
No
Category
Department
No. Of  overseas students
1
Students Learning Chinese
School of  Overseas Education
547
2
Postgraduates  and Doctoral  Students (101)
School of  Medicine
40
School of  Humanity
32
Dongwu  Business School (Finance and Economics School)
23
Kenneth  Wang School of Law
1
School of Physical  Science and Technology
1
School of  Foreign Languages
3
School of  Society
1
3
Undergraduate  Students(533)
School of Medicine
419
Dongwu  Business School (Finance and Economics School)
65
School of  Humanity
37
Other
12
4
Short-term Visiting  Students (113)
School of  Overseas Education
113
Total
1294
Admission procedure into Soochow University
---
Step one: Find a suitable program. (You can find a list of programs here (the link))
Step two: Learn about the requirements for admission and other important information and make sure it is what you want to study.
Step three: Fill in the application form and prepare all the materials required. For further information you may go to the School of Overseas Education
Step four: After receiving an offer from Soochow University, you should prepare the required materials for coming to China. Other preparations like packing your luggage, booking a plane ticket,applying for your visa, applying for a student dorm and asking for airport pick-up can be completed at this time.
Step five: Register at Soochow University and begin your courses.
Send documents for admission to Soochow University
Not available at this moment. If you are university or educational consultant of Soochow University please look this information
Educatinal consultants for admission and educaion in Soochow University
AbroStudy doesn't know any Verified and Trusted Educational consultants of this university. Are you education consultant of this univeristy? Check this page
Presentation Video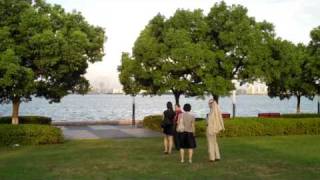 Leave Your Review
SQL requests:81. Generation time:0.151 sec. Memory consumption:13.11 mb