Welcome to City University London
Looking for admission in City University London?. AbroStudy will help you. Tuition fees in City University London and accommodation of foreign students in universities of United Kingdom. How to get admission in City University London ? City University London ranking.
City University London
Information about City University London
City, University of London is a special place. With skill and dedication, we have been using education, research and enterprise to transform the lives of our students, our community and the world for over a hundred years.
Academic excellence for business and the professions
We are a leading international institution and we are committed to academic excellence and focused on business and the professions.
A highly rated institution
We are proud of the quality of our education, research and enterprise and of our high rankings in recent surveys. City is:
1st in London for student satisfaction (The Complete University Guide 2018).
ranked in the top 20 (18th) of UK universities (Guardian University Guide 2017).
in the top 15 (14th) in the UK for graduate prospects (The Complete University Guide 2018)
27th in the UK in the (Times Higher Education) 'Table of Tables' alongside leading Russell Group universities
Notably, the Financial Times European Business School Rankings 2015 rates our Sir John Cass Business School among the top six business schools in the UK and 21st in Europe.
World-leading research
The Research Excellence Framework (REF) 2014, an exercise to assess research quality at all UK higher education research institutions, rated 75.7% of City's submissions as being of world-leading 4* (23.3%) and internationally excellent 3* (52.4%) quality.
A vibrant international community
Our outlook is truly global. We welcome students, academics and professional staff from all around the world, work to international levels of research excellence and cultivate a growing network of international research partnerships.
Central London location
We are located in the heart of London, within easy reach of several central Underground stations and just a few stops from the British Library and the West End. We are minutes away from the Square Mile – London's world-famous financial district – and the headquarters of financial and professional institutions, major arts complexes and media offices, teaching hospitals and specialist medical research centres.
Since our foundation over a century ago, we have always enjoyed deep-rooted links with the City of London. The Lord Mayor of London is the Rector of City and many City of London livery companies are long-standing supporters of City.
Cass Business School
Faculty of Actuarial Science & Insurance
Faculty of Finance
Faculty of Management
Department of Economics
Department of International Politics
Department of Journalism
Department of Music
Department of Psychology
Department of Sociology
Centre for Language Studies
School of Arts & Social Sciences
Division of Health Services Research & Management
Division of Language & Communication Science
Division of Midwifery & Radiography
Division of Nursing
Division of Optometry & Visual Sciences
School of Health Sciences
Department of Civil Engineering
Department of Computer Science
Department of Electrical & Electronic Engineering
Department of Library & Information Science
Department of Mathematics
Department of Mechanical Engineering & Aeronautics
School of Mathematics, Computer Science & Engineering
Undergraduate Law
Postgraduate Law
Professional legal qualifications
Research degrees
Continuing Professional Development
The City Law School
Admission procedure into City University London
---
General requirements
To enter a degree course at City, you must:
Satisfy City's general minimum requirement
Satisfy the individual course requirement
Be accepted by the course admissions tutor.
In order to meet City's general requirement you should have or expect to obtain before admission:
Passes in two subjects at GCE 'A' level or
One 12 unit Double Award.
Other qualifications which meet the general requirement are:
Cambridge Pre-University
The International Baccalaureate Diploma
The Welsh Baccalaureate Advanced Diploma
Scottish Qualification Advanced Highers (SQA) and Advanced Highers
The Irish Leaving Certificate Higher Level
The European Baccalaureate
Business Technology and Education Council (BTEC) Nationals (Qualifications and Credit Framework – QCF)
An Access to Higher Education Qualification.
English and mathematics requirements
You must possess a minimum level of competence in the English language and mathematics. Passes at grade C or above in General Certificate of Secondary Education (GCSE) English Language and Mathematics or an equivalent qualification, fulfil this requirement. Some courses will ask for more than the minimum, so please check the course-specific requirements for further details.
Send documents for admission to City University London
Not available at this moment. If you are university or educational consultant of City University London please look this information
Educatinal consultants for admission and educaion in City University London
AbroStudy doesn't know any Verified and Trusted Educational consultants of this university. Are you education consultant of this univeristy? Check this page
Presentation Video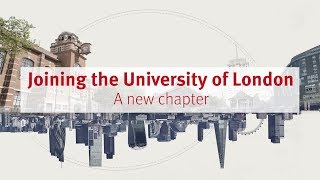 Photo Gallery
Leave Your Review
SQL requests:87. Generation time:1.170 sec. Memory consumption:13.14 mb