Welcome to Valparaiso University
Looking for admission in Valparaiso University?. AbroStudy will help you. Tuition fees in Valparaiso University and accommodation of foreign students in Universities of USA. How to get admission in Valparaiso University ? Valparaiso University ranking.
Valparaiso University
Information about Valparaiso University
Valparaiso University is a selective, independent Lutheran institution in Valparaiso, Indiana, an hour's drive from Chicago.
Founded in 1859, Valpo offers a thorough grounding in the liberal arts as well as professional training and graduate study, helping students find their own paths to lifelong personal, spiritual, and professional growth.
Academic Programs and Assets
More than 70 majors offered in five undergraduate colleges
Graduate school offering more than 40 master's and two doctorate degrees
Law School
Valpo Core intensive seminar for first-year students
Valpo Study Centers in England, Germany, Costa Rica, and China
17 international programs in Europe, Asia, Africa, and South America
Graduate Success
94.7% of graduates are employed or engaged in graduate education within six months of graduating
85% of pre-med students (and 100% of those from Christ College) are admitted to medical school
50% of Valpo alumni hold at least one graduate degree
Alumni network numbers nearly 60,000
Athletics and Student Life
Nine men's and 10 women's NCAA Division I varsity sports teams
Mascot: Crusader
School Colors: brown and gold
100+ co-curricular organizations
Nine fraternities, six sororities
61% of students live on campus
Hundreds of students participate annually in concerts, plays, and exhibitions, with access to state-of-the-art performance facilities
Students combine perform more than 220,000 hours of community outreach and service-learning annually
Accreditations
The Higher Learning Commission, The American Chemical Society, National Council for Accreditation of Teacher Education, Indiana State Department of Education-Indiana Professional Standards Board, National Association of Schools of Music, The Council on Social Work Education, Council for Accreditation of Counseling and Related Educational Programs, AACSB International, The Accreditation Board for Engineering and Technology, State of Indiana Health Professions Bureau-Indiana State Board of Nursing, Commission on Collegiate Nursing Education, The Association of American Law Schools, The American Bar Association.
Our spacious campus of more than 350 acres contains more than 60 academics and residential buildings, including:
202,000-square-foot Harre Student Union is the hub of student life and offers space for recreation and meetings as well as a computer lab, bookstore, career center, and two dining options at Founders Table and the Campus Cafe.
Located on the highest point on campus, the Chapel of the Resurrection has been a Northwest Indiana landmark for more than 50 years.
The Center for the Arts includes 275-seat theater, 170-seat recital hall, and the Brauer Museum of Art.
The Christopher Center for Library and Information Resources stores 600,000 volumes and offers 180 public computers.
The James S. Markiewicz Solar Energy Research Facility contains the only solar furnace at an undergraduate institution.
Campus living arrangements include nine residence halls and apartment buildings, and seven fraternity houses.
Valpo students have access to state-of-the-art facilities and equipment, including:
Campus-wide Internet access
Media-equipped classrooms and laboratories
Advanced research light microscopes and an electron microscope
Digital video and audio labs, teleproduction studios, and a weather forecasting studio
Our athletic facilities include four gyms, an indoor track and pool, racquetball courts, and a fitness center offering cardio machines and weights.
Aviation
Business
Certificate Programs
Chinese Studies
Communications
Comparative Global Inquiry
Computing & IS
Counseling & Psychology
Economics
Economy
Education
Engineering
English Studies
Environment
Health Professions
Humane Education
Humanities
International
International Studies
Languages & Literature
Law
Law Dual Degrees
Legal Studies
Liberal Studies
Mathematics
Mathematics & Statistics
Media & Communications
Nursing
Nursing & Health Care
Online Programs
Physical Education & Sports
Psychology & Social Science
Science
Social Sciences
Sports
The Arts
Theology & Ministry
Admission procedure into Valparaiso University
---
Location
Where is Valparaiso University?
Valparaiso University — known as Valpo to those who know and love our school — is in Valparaiso, Indiana, a thriving city of about 32,000 people. We are in Northwest Indiana, about one hour southeast of Chicago, two and one-half hours north of Indianapolis, and 20 minutes south of the Indiana Dunes National Lakeshore.
Admission
What do you consider in the admission review process?
We consider many facets: your strength of classes in high school, the trend in your grades, your personal essay, what kind of activities you are involved in, and your test scores. You can check out the high school course requirements for admission into each of our colleges on this page.
The biggest question we ask is: "Can this student be successful at Valpo?" Students enroll at Valpo with a wide variety of GPAs, test scores, essays, and extracurricular involvements.
Do you consider or use weighted grades? Are high school honors courses weighted differently in the GPA?
We do consider weighted grades, though students with unweighted grades are not at a disadvantage. Honors, AP, and IB courses are taken into serious consideration in terms of admission, and the strength of your schedule plays a large part in whether or not you are admitted. Because we have so many students from such a wide variety of schools, we evaluate a student's GPA and class curriculum based on what their individual high school offers.
Can I transfer any credits I've earned elsewhere or through AP testing?
Valpo accepts transfer credits. The general rule is that (a) as long as you took the classes at an accredited institution, (b) they were English, math, science, social studies, or foreign language courses of at least 100-level, and (c) you received a C grade or better, they will typically transfer. We also accept AP and IB tests; simply send a copy of your official score report to us. We require different minimum scores for different AP subjects, typically a score of 4 counts as collegiate credit. For the IB exams, a score of 5 or greater is typical for credit. Please contact your admission counselor for the scores needed on specific exams.
What is the average incoming freshman GPA?
The average admitted student typically comes in with a 3.67 on a 4.0 scale. This is based upon the top high school GPA.
What is the average SAT and ACT for admitted students?
Our ACT middle 50% range score is between 23 and 29. This ACT midrange does not include the writing portion of the ACT, but we strongly recommend taking the writing portion once. Our middle 50% pre-March 2016 SAT scores range from 1510 to 1780, including Critical Reading, Math and Writing subscores. Our middle 50% redesigned SAT concorded scores range from 1090 to 1290, including Evidence-Based Reading/Writing and Math subscores. (For more information about how Valpo intends to use the new SAT, please visit our 2016 Resigned SAT page) We evaluate the ACT or SAT according to your "superscore", which is a composition of your best subscores regardless of test date. Be sure to send in all your test scores for consideration.
When will I receive a decision regarding my application?
If you have a complete application submitted by December 1, your file will be reviewed by the Christmas holidays, and you will be notified shortly thereafter. We do, however, accept applications at any time on a rolling basis. After your application is complete, you will typically find out your status about four to six weeks later.
A complete application typically includes the completed and signed application form, personal statement or essay, standardized test scores, and official high school or college transcript. We cannot process your application without all components.
Financial Aid
How much does it cost to attend Valpo?
For a summary of the current estimated costs click here.
To be considered for maximum scholarship and financial aid, please complete your admission application by December 1 and have your FAFSA filed by March 1.
What are the types of financial aid?
All of our admitted students are considered for our academic merit-based scholarships. Those are based solely upon your test scores (ACT or SAT that are superscored) and your current GPA. We consider your best ACT or SAT subscore composite, regardless of test date, so it is in your best interest to submit all test scores.
After you file the FAFSA (Free Application for Federal Student Aid), we will consider you for possible grants, loans, and work study. You don't have to pay back grants. Although you repay loans, educational loans are not only low-interest (with favorable repayment options), but an important investment in your future.
More information on scholarships and grants
More information on loans
Graduation
Can I graduate in four years?
All of our programs are designed for you to graduate within four years. With careful faculty advising and planning, this is very easy to do. For example, most of our students accomplish this and still study abroad or even pursue a double major. Those interested in law school may be considered for the 3 + 3 program through the Valparaiso University Law School. This allows the student to complete a bachelor of arts and juris doctorate within six years (12 semesters), thereby saving one year of tuition. Business students can also complete their MBA in just one year.
Not only do Valparaiso University students graduate in four years, but more than 90 percent of graduates have secured employment or enrolled in graduate school within six months of graduation for more than 20 years.
Majors
Can I major in two areas of study?
Yes, you can definitely double major. Actually, a lot of our students do. Our advisors are great about working with you to develop the curriculum that suits you best. With careful advising and planning, most of the time you can still graduate within four years.
What are the most popular majors?
With more than 70 academic programs of study, we have quite a lot to choose from. Our more popular majors tend to be biology, engineering, nursing, meteorology, education, business, and communication. Our pre-med and pre-law programs are also very popular. For a complete listing, click below.
Complete listing of areas of study
Requirements
Are students required to live on campus?
The University housing policy requires all freshman, sophomore, and junior-standing students to live in University-operated residence halls (unless they commute from home). With senior standing, you're free to live off campus, but keep in mind that upperclassmen have the choice of living in a triple, quad, fraternity house, or apartment. Local students may commute from their parents' home (within 50 miles of campus). And even though our seniors can move off campus, 25 percent of students with senior standing elect to stay on campus.
Is chapel service attendance required?
Chapel is not required. There are many religious opportunities in and around campus, and you decide how involved you want to be – it is your decision.
Are religion courses required?
During your four years at Valpo, you will be required to take two semester-long theology classes. Those classes can include offerings such as 'Understanding the Bible', 'Understanding Islam', 'Topics in Religious Ethics', and 'Black Theology and Black Church'.
Students
What is the size of the undergraduate student body?
We have approximately 3,200 undergraduates and 1,350 graduate and law students, totaling more than 4,500 students.
What is the average class size?
The average class size at Valpo is about 21 students. The range you might encounter can be anything from an 80-student psychology lecture (with a smaller lab) to a class of three students in a course for your major. Our student-to-faculty ratio is 14 to 1, creating an atmosphere of personal attention and care in which you get to know your professors directly and they will know you by name. We do not have graduate students teaching classes, and more than 90 percent of our professors have terminal degrees in their field (such as a doctorate).
Where do Valpo students come from?
About 30 percent of our students come from Indiana and 35 percent come from Illinois. The rest of the Midwestern states also have strong populations on campus (Wisconsin, Michigan, Minnesota, Ohio, Missouri, and Iowa). We also have a number of students from New York, California, Colorado, and Texas. Most states and more than 40 countries are represented on campus.
Send documents for admission to Valparaiso University
Not available at this moment. If you are university or educational consultant of Valparaiso University please look this information
Educatinal consultants for admission and educaion in Valparaiso University
AbroStudy doesn't know any Verified and Trusted Educational consultants of this university. Are you education consultant of this univeristy? Check this page
Presentation Video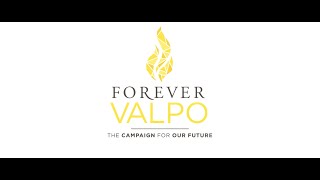 Photo Gallery
Leave Your Review
SQL requests:87. Generation time:1.141 sec. Memory consumption:13.17 mb